EPP in the Council of Europe
The Council of Europe is the continent's oldest political organisation. It is distinct from the 27 members of the European Union, but no country has ever joined the European Union without belonging to the Council of Europe.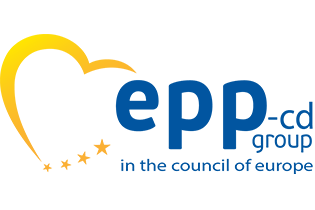 The Parliamentary Assembly in the Council of Europe (PACE) groups together 363 National Parliamentarians from 47 Member States and is divided into six political groups, including the group of the European People's Party. Created in 1964, it now has more than 200 members and is the largest political group. Lead by Chairman Stella KIRIAKIDES (DISY-CY) the Group is committed to defending, consolidating and establishing freedom, democracy, human rights, peace, prosperity, solidarity and social cohesion throughout Europe and the world.
All parliamentarians belonging to a national member party which is member of the EPP are obliged to seat in the EPP Group in the Council of Europe but the group is also joined by members of parties that do not belong to the EPP, including deputies of the Patriotic Union and the Progressive Citizens' Party both of Liechtenstein.p-cd.eu