EPP Congress history timeline:
2022
The EPP Congress in Rotterdam elected Manfred Weber as EPP President and Thanasis Bakolas as EPP Secretary General. The delegates also approved the EPP Congress Paper: 'The Europe We Want to Build Emphasising Our Values and Responding to New Challenges.'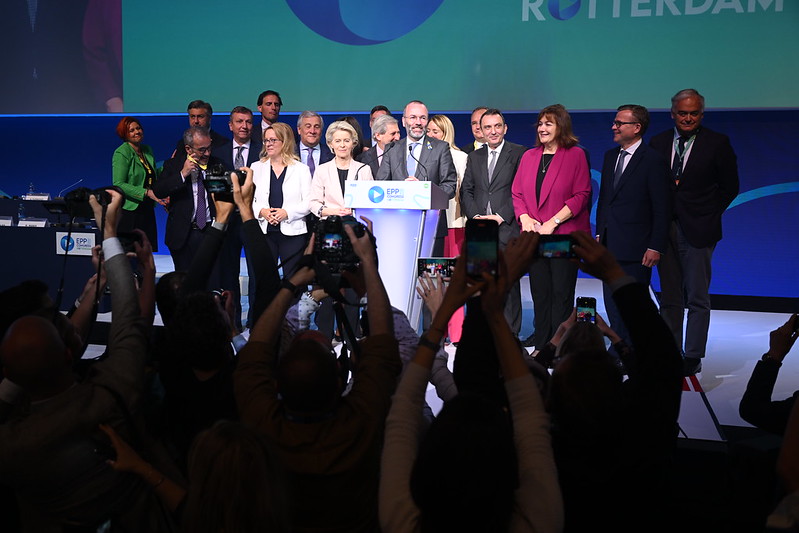 2019
The EPP Congress in Zagreb elected Donald Tusk as its new President, elected its new Presidency and approved the resolution 'EPP vision for a sustainable planet'.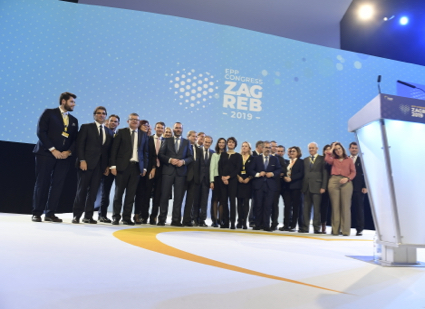 2018
In Helsinki, the EPP elected its Spitzenkandidat for the European elections of 2019, and adopted 9 resolutions and 4 policy papers.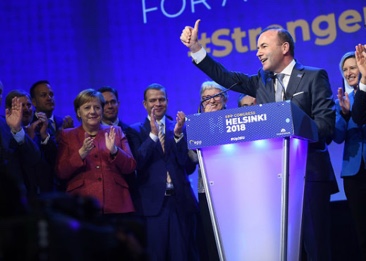 2017
In St. Julian's, Malta, the EPP adopted 13 resolutions and 4 emergency resolutions. The Congress adopted the document "Europe secures our Future" as well.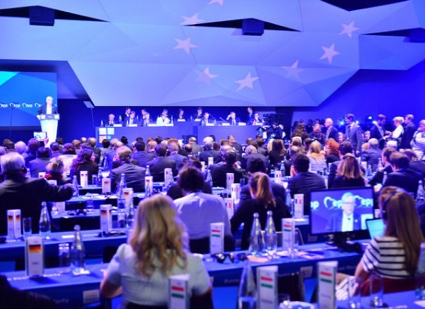 2015
Adopted emergency resolution on migration and Congress document.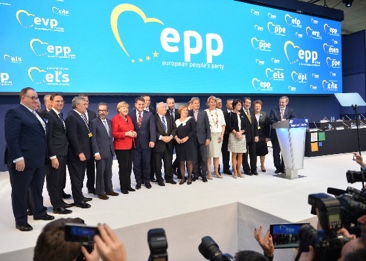 2014
Elected Jean-Claude Juncker as common EPP candidate and approved the "Action Programme" and the "Electoral Manifesto" ahead of the European Parliament elections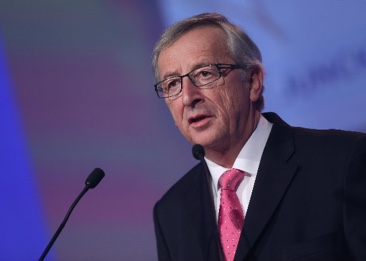 2012
Approved the new "Party Platform" and "Manifesto"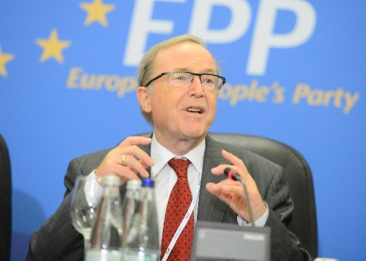 2011
Approved the document "Moving Europe Forward"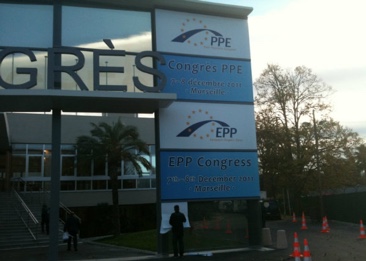 2009
Approved the document "The Social Market Economy in a Globalised World".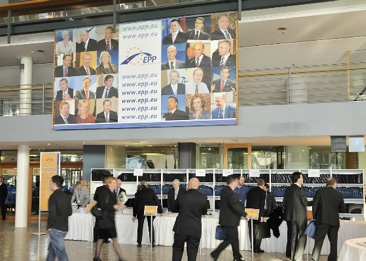 2009
Approved the "Strong for the People" EPP Election Manifesto. Endorsed José Manuel BARROSO as its candidate for a second term as Commission President.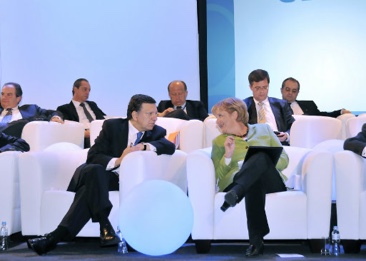 2006
Approved the "Rome Manifesto".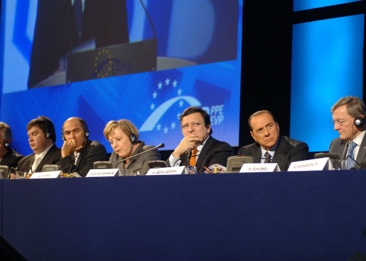 2004
Main objective was to prepare for the European Elections. The "Action Program 2004-2009" was approved.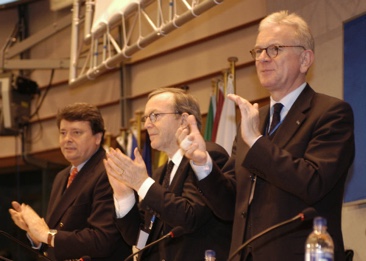 2002
Prepared for the Constitution process, and declared that EU needed "A Constitution for a strong Europe". EDU formally merged with EPP.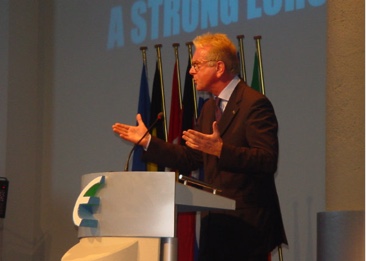 2001
Revisited its roots, and adopted the working document "A Union of Values".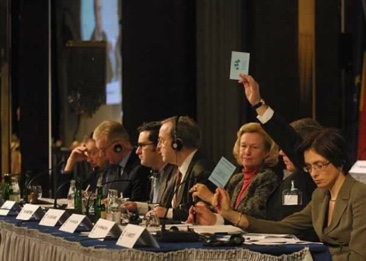 1999
Outlined its new vision for Europe, "On the Way to the 21st Century". EUCD formally merged with EPP.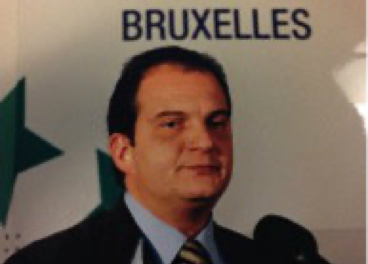 1997
Approved the document "We are all Part of One World".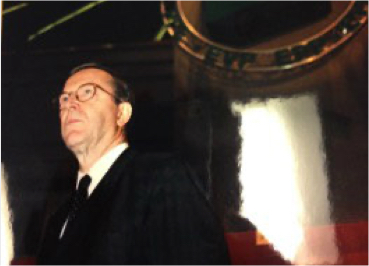 1995
Hosted under the thematic slogan "EPP- Force of the Union".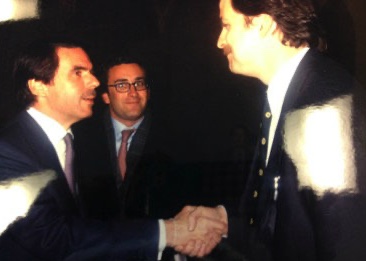 1993
Adopted the action program, "Europe 2000: Unity in Diversity".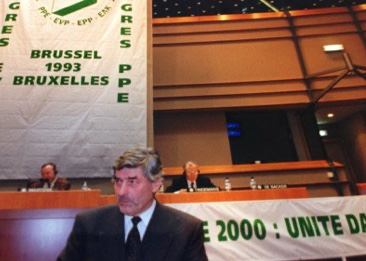 1992
Discussed, drafted, and approved the EPP "Basic Programme".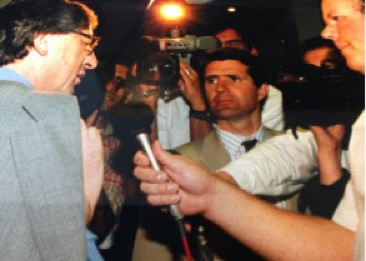 1990
Faced a new political landscape and published "A federal constitution for the European Union".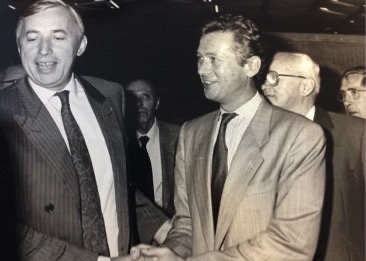 1988
Prepared for another European Election and approved the document "On the Side of the Citizens".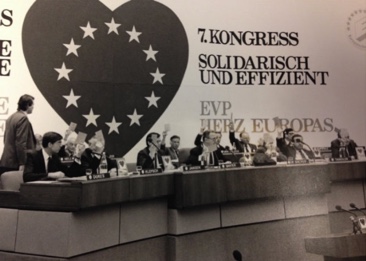 1986
Focused on Economic Development and Environmental Problems.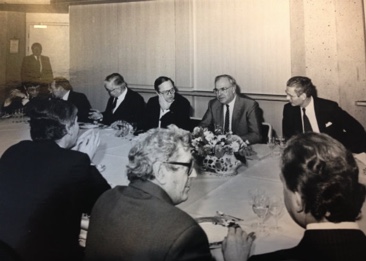 1984
Formulated the EPP Action Program.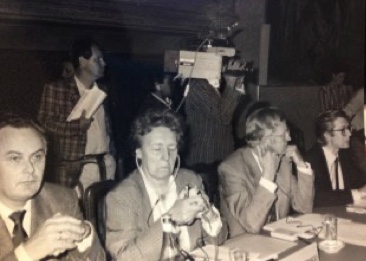 1982
Under the slogan "Preserve Peace – Create Peace – Unite Europe".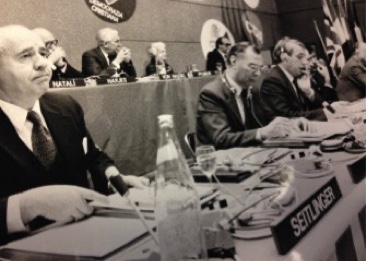 1980
Discussed the overall theme "The Christian Democrats in the Eighties – securing Freedom and Peace Completing Europe".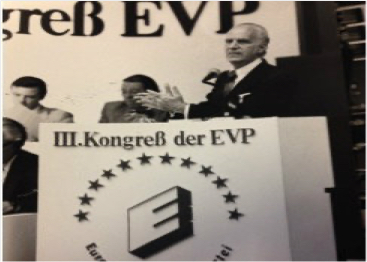 1979
Decided the electoral platform for the first direct elections to the European Parliament.
1978
Adopted the EPP's political program.